Bio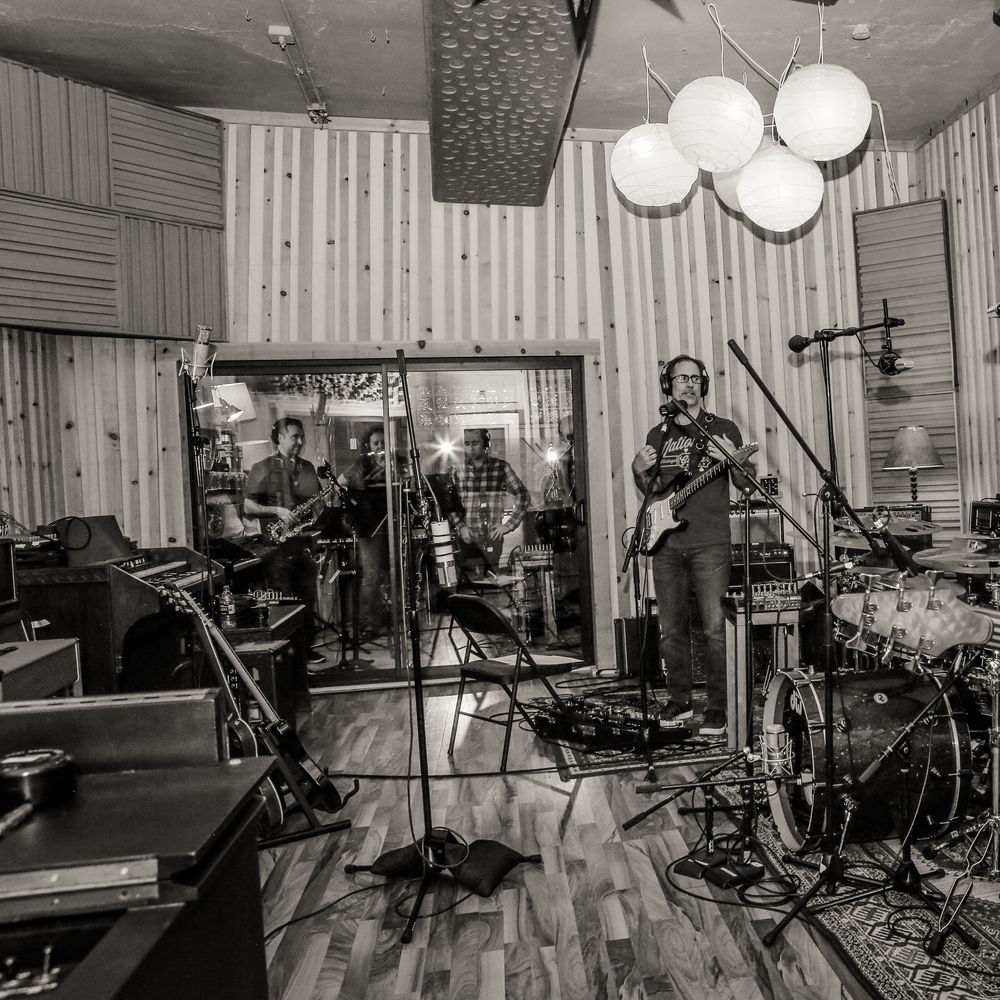 Griff Hamlin And The Single Barrel Blues Band is an 8-piece, powerhouse, "big-fun-blues-band" that will bend your understanding of what you think the blues is all about.  Packed with gritty vocals, Griff's signature blazing guitar licks, a rhythm section like no other, jaw dropping solos, and a 4-piece horn section that takes everything to the next level - this band will have you out of your seat in no time.
Although the band was formed in 2018, it's members have been playing together long before that…1993 to be exact!  That's when Griff Hamlin (Lead Guitar/Vocals) and Mark Smith (Bass) started it all.  Over time, as the stars aligned, so did the rest of the band.  Ty Bailie (Keys/Katy Perry) and Chris Atchley (Drums) complete the rhythm section, who are having so much fun, you sometimes forget how ridiculously brilliant they are.  Simply put, you just haven't lived until you've witnessed Griff and Ty share a stage…and a blues chorus…or ten!  The horn section is the Luxardo cherry on top of this band.  With custom arrangements by Nashville great Tim Akers, the horns are everything you'd want a killer horn section to be - tight, tight, and tight.  All 4 horns have been playing together in the Disneyland Band since 2015, and it shows.  Jonathan Bradley (Trumpet), Eric Letta (Alto and Tenor Saxophones), Kevin Hicks (Trombone) and Griff's wife, Laura Hamlin (Baritone Saxophone) drive this band all the way to the top shelf.
"I'll Drink To That", GHSBBB's debut album of 10 original songs written by Griff Hamlin, dropped on April 26, 2019.  Within hours, it was #1 on the iTunes charts.  Then, on May 7, 2019, the album secured the #9 spot on Billboard Magazines Top Blues Albums chart!  The band has performed to sold out audiences at the Tacoma Guitar Festival in Washington, several venues around the SoCal area, and will travel to Arizona in June for the Flagstaff Blues and Brews Festival.  We are thrilled to hear our music regularly on many radio stations nation and world wide, including BB King's Bluesville on Sirius XM, and locally with Gary "The Wagman" Wagner on 88.1 KJZZ.  
"Tight Band, Great Blues" - by J. Green 
All around excellent CD.  I really like the integration of the horns and the keyboard player is great.  The guitar playing is exceptionally inspiring, too. ...."